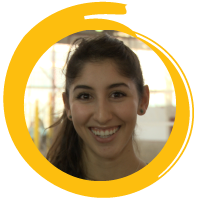 Melissa
Rookie player of the year with Volleyball Canada. Melissa was born and raised in Toronto. Her parents are of Chilean origin. Her father Hernán Humaña was a volleyball trainer and taught his two children the sport when they were young.
Melissa played court volleyball all throughout high School and university.
Melissa started seriously playing beach volleyball when she was 12 years old and won her first national championship when she was 14. She has represented Canada in international tournaments since 2009, when she was 16 she competed in the FIVB (Fédération Internationale de Volleyball) World Championship u18 in Alanya, Turkey. Her first professional tournament was a FIVB tournament in the city of Quebec in 2011. She has been a member of the National Volleyball team since 2010 when she was 18 years old.